Don't Cancel Your Class!
Are you an instructor or faculty member who is thinking about cancelling class because you have to attend a conference; care for loved ones; go to medical appointments; or meet other personal, family, or work obligations that you can't avoid?
DON'T CANCEL YOUR CLASS!
Request a presentation from the Campus Advocacy Network by filling out the form below. To properly accommodate your request, we ask for at least 48 hours advance notice.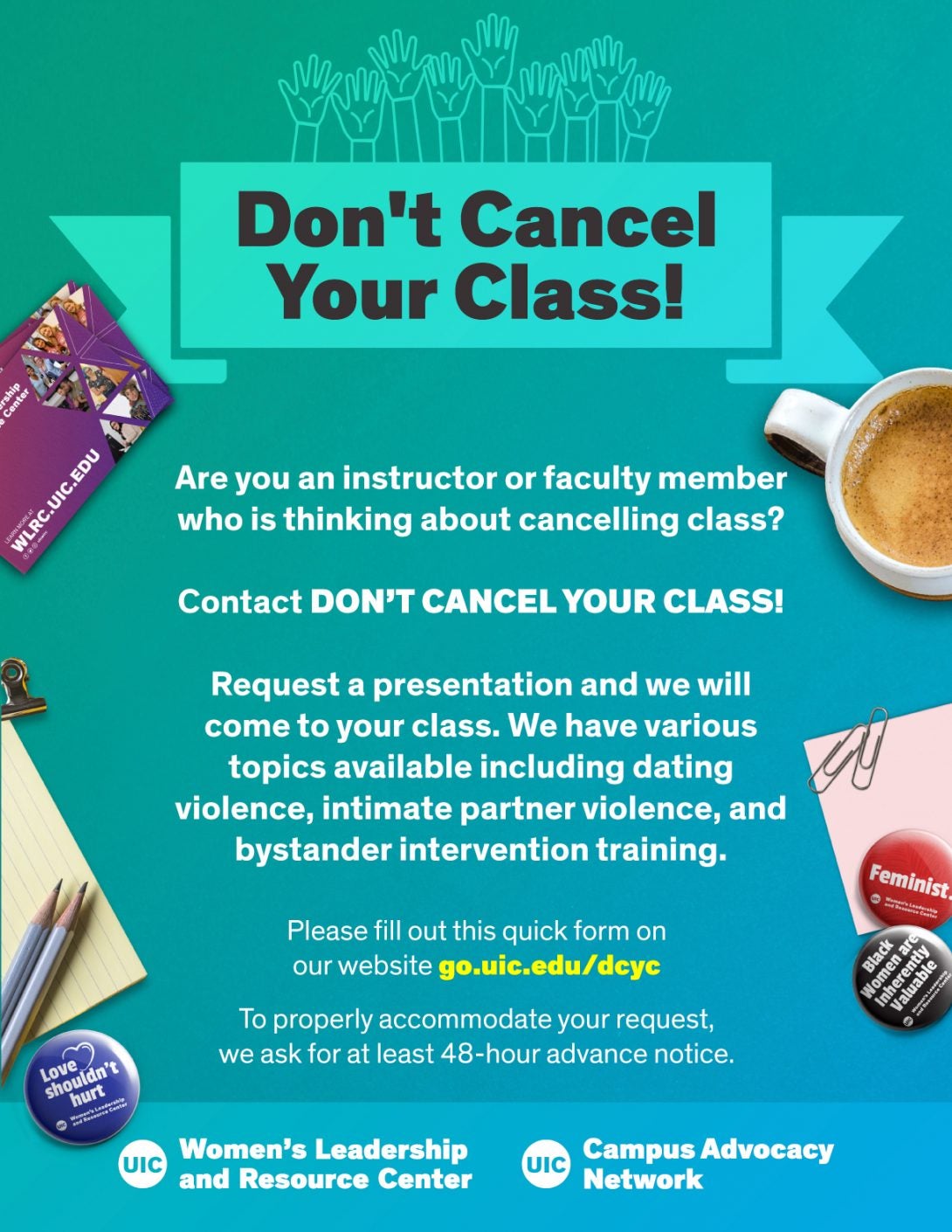 We offer a variety of presentation topics!
Single Topics (ideal for M-W-F classes):
Rape Culture
Consent
Sexual Assault
Dating Violence
Intimate Partner Violence
Harassment/Stalking
Maintaining Healthy Relationships
Toxic Masculinity
Bystander Intervention Training
Basic Advocacy Skills
Race and Gender-based Violence
LGBTQIA and Gender-based Violence
Disability and Gender-based Violence
Combined Topics (ideal for T-Th classes):
Rape culture/consent/sexual assault
Dating violence/Intimate partner violence
Bystander intervention training/basic advocacy skills
Additional info
Disclaimers:
We ask that requests be made at least 48 hours in advance of the class time.
There is no guarantee that a speaker will be available for the requested time.
Presentations were designed to meet specific learning objectives. No substitutions!
Questions?